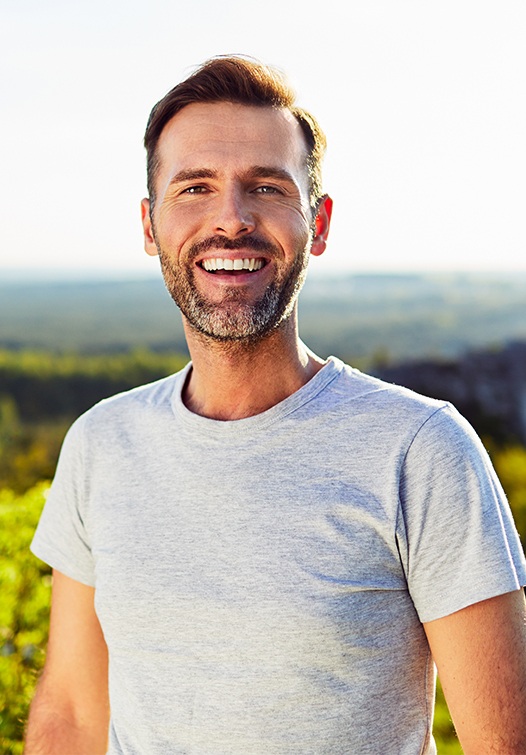 Root Canal Therapy – Fort Worth, TX
Nothing to Worry
About Anymore
Despite what you may have heard in movies and on TV, a real world root canal is actually a safe, effective, and virtually-painless procedure that's primarily used to stop the worst toothaches and save teeth from being extracted. At Westcliff Family Dentistry, they enable Dr. Kazmi to quickly provide the relief patients need while keeping their smile happy and whole. If you have a terrible toothache that just won't go away, a root canal might be exactly what you need, and you'll wish you called us sooner after getting it!
Why Choose Westcliff Family Dentistry for Root Canal Therapy?
Comfortable Office with TVs, Hot Towels, & Complimentary Beverages
Same-Day Appointments Available for Patients in Pain
Guaranteed Comfort with Sedation Dentistry
Why Someone Might Need a Root Canal
Inside every tooth, below the enamel and within a layer of a substance called dentin, is some soft tissue called the dental pulp. Among other things, it contains what can be called the "nerve" of the tooth. Due to a cavity or crack in the enamel, it can sometimes develop damage or decay, leading to the mother of all toothaches. Root canal therapy allows Dr. Kazmi to remove this infected tissue, clean the tooth, and rebuild it so a patient can be pain-free and the tooth will look and function like normal for years to come.