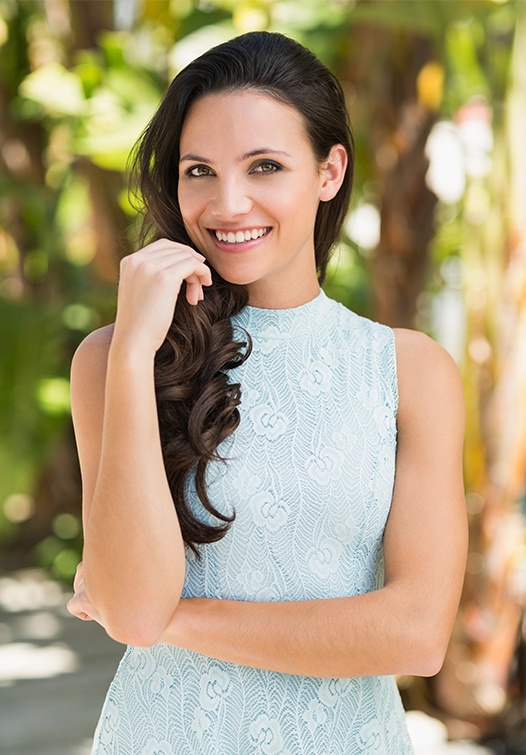 Restorative Dentistry – Fort Worth, TX
Smile Repair That
Looks Great & Will Last
Listen. It's completely normal for someone to need a little restorative dentistry from time to time, whether that's because of cavities, small chips, or even broken teeth. While other dentists are happy to give you a lecture, Dr. Kazmi will skip the guilt trip and just share how he's ready to help you repair your teeth. From simple fillings to full-mouth reconstructions and everything in between, no matter what your smile needs to look and feel like new again, he's ready to provide it, and he'll make the process as stress-free as possible.
Why Choose Westcliff Family Dentistry for Restorative Dentistry?
Dentist with More than 15 Years of Experience
Friendly & Compassionate Team
We Accept Dental Insurance, Medicaid, & CHIP
What if I Do Nothing?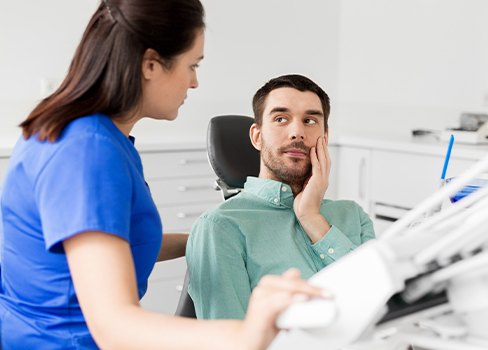 Many patients choose to ignore minor dental problems thinking they aren't a big deal, but inevitably, this allows a small issue to cause major trouble. Cavities will predictably grow, spread, and damage the nearby teeth, and cracked enamel will eventually break altogether, so the best approach is always to have your teeth restored as soon as you can. In addition to helping your smile, you'll also avoid the need for more extensive (and expensive!) procedures that won't receive as much insurance coverage.
Dental Crowns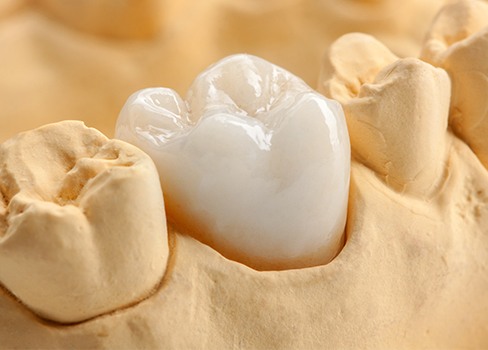 Dental crowns are custom-made restorations designed to resemble natural teeth in both form and function, and Dr. Kazmi can use them to fix severe cavities, broken teeth, and even replace missing teeth when paired with a dental implant. Every one is specially crafted for each patient to fully restore their oral health and appearance, and thanks to his use of high-quality dental porcelain, you can trust your crown to last for well over a decade.
Tooth-Colored Fillings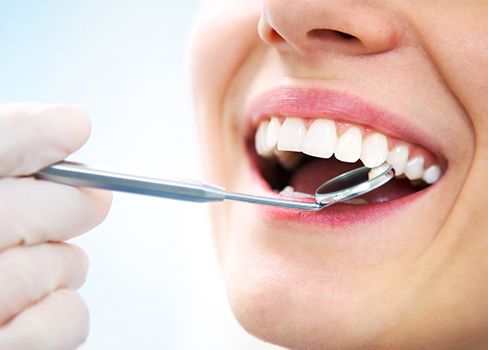 If you have a small cavity, a tooth-colored filling can help it disappear in just one appointment. Made of composite resin, they can be matched to any patient's enamel color so the final restoration seamlessly blends with the rest of the teeth, meaning you'll never have to worry about people noticing your dental work. Plus, the flexibility of this material also means more enamel can be preserved during placement, leading to a stronger result compared to traditional silver fillings.
One-Visit Restorations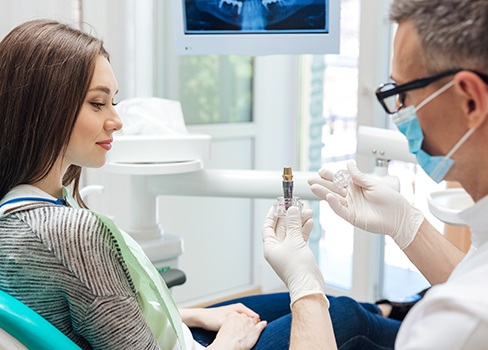 At most other dental offices, you'll need to attend at least two appointments, get a messy dental impression, and spend a week with an unreliable temporary in order to repair a tooth with a crown. Thankfully, Westcliff Family Dentistry isn't "most other" offices! With our advanced technology, we're able to provide high-quality, custom-made crowns in just one streamlined visit. From design to fabrication to placement, we do it all right here, and you'll be able to walk out of our office with a fully restored tooth in about an hour.
Full-Mouth Reconstruction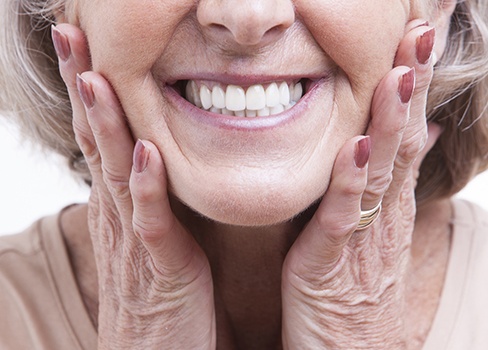 Do you have several decayed, chipped, or missing teeth? Think it's simply too late for your smile? With a full-mouth reconstruction, Dr. Kazmi can bring health, beauty, and strength back to your teeth all at the same time. Combining multiple restorative and cosmetic procedures, he can virtually turn back the clock for your smile over the course of multiple appointments, giving you a result you'll be eager to show the world again and again.