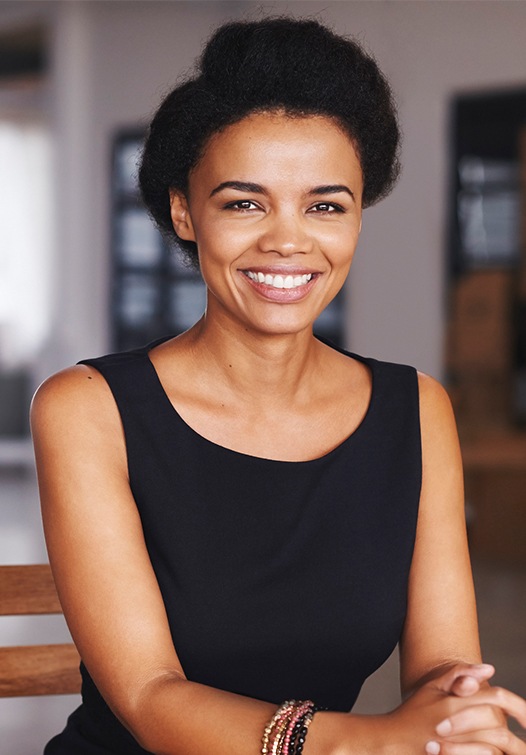 Cosmetic Dentistry – Fort Worth, TX
Come Get
Your Flawless Smile
Whenever you greet someone or the cameras come out and it's time to smile, how do you feel? Confident or nervous? If noticeable stains, chips, cracks, or gaps turn these situations into sources of anxiety, then cosmetic dentistry can easily change that. Working with Dr. Kazmi, he can help you banish annoying flaws and create the big, bright, and beautiful look you've always wanted with the treatments detailed below. Enhancing your smile and boosting your confidence is easier and more affordable than you might think, and you can learn more by contacting us today.
Why Choose Westcliff Family Dentistry for Cosmetic Dentistry?
Make Coffee, Wine, & Tobacco Stains Disappear with Teeth Whitening
Virtual Smile Design: See Results Before Treatment Even Starts
Hit the "Reset Button" with a Personalized Smile Makeover
Porcelain Veneers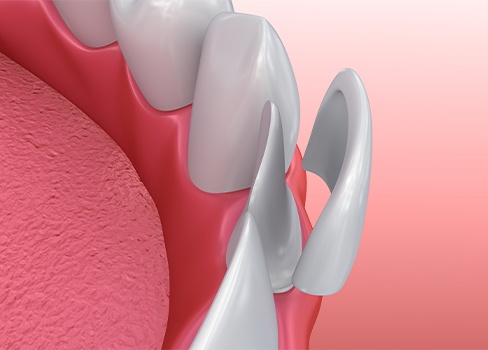 Porcelain veneers allow patients to customize their new smile however they like, changing the size, shape, and color of their teeth to whatever they want. Thin coverings are applied to the front of the teeth and bonded into place, and they are always specially-made to suit a patient's face, skin color, and tastes. How long does it take to get them? Whether you want just one or an entire set, just two easy appointments!
Metal-Free Restorations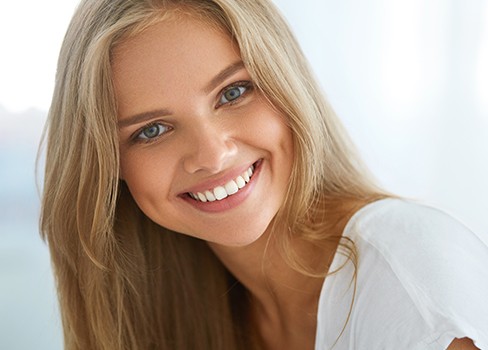 For a long time, patients had an unenviable decision to make when it came to repairing their teeth. They could either choose a strong and reliable silver/gold restoration, or one made of a more natural-looking material that wouldn't be as stable. With metal-free restorations made of dental porcelain, however, patients are now able to enjoy the best of both worlds. These crowns, inlays, and onlays are able to stand up to everyday chewing and recreate the look of real enamel down to the smallest detail, ensuring a repaired tooth blends seamlessly into the smile.
Direct Bonding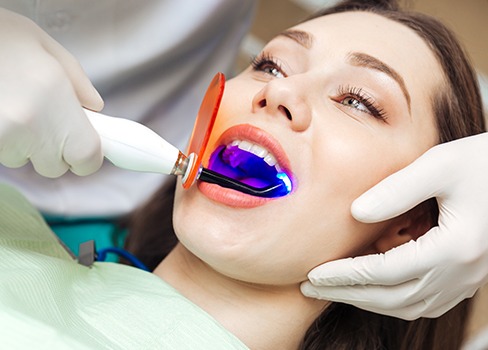 Direct bonding is perfect if you just have one minor imperfection you want to take care of, whether that's a stain, small chip, or thin gap. Composite resin is applied directly to the enamel, and then Dr. Kazmi shapes it to look like a normal part of the tooth while covering the offending flaw. After the material has been hardened with a curing light, you're done! From beginning to end, the entire procedure only takes about an hour, but the results will easily last for a decade.
Teeth Whitening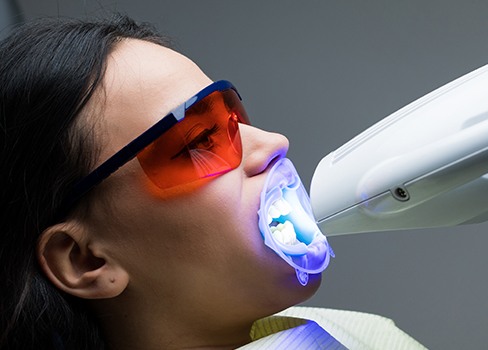 While you'll find plenty of whitening treatments on store shelves, none of them are as powerful, reliable, and safe as the products you'll only find here at Westcliff Family Dentistry. Our bleaching gel is able to more effectively eliminate deep stains that most generic kits leave behind, and we know how to apply it in a way that won't leave your teeth feeling sensitive. Whether you choose our quick in-office treatment or use one of our own custom-kits at home, you're guaranteed to get a set of teeth that's six to eight shades brighter.
Smile Makeovers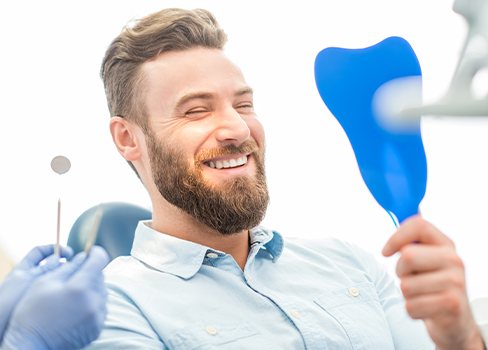 For some patients, achieving their ideal look will require more than one treatment, so Dr. Kazmi is happy to help them put together a smile makeover plan that will deliver the final result in the most effective and efficient way possible. Combining the treatments here with orthodontics and restorative dentistry, we can completely change the look of your teeth for the better and take your confidence to the next level in the process.
Virtual Smile Design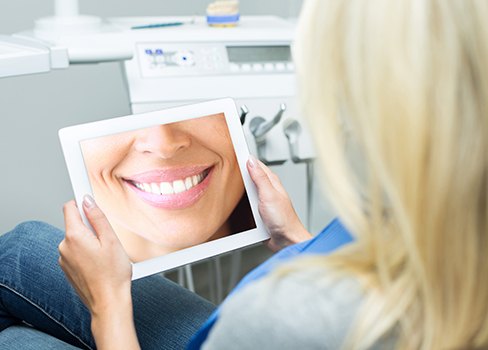 Wouldn't it be great if you could see the result of a cosmetic procedure before you actually got it? With Virtual Smile Design, that's exactly how it works! We take a photo of your current smile and then digitally edit it to reflect the changes brought on by teeth whitening, porcelain veneers, or any other procedure you're considering. Adjustments can be made instantly, and when you're satisfied with the projected "after" image, we can get to work turning it into a beautiful reality you'll already know you'll love.