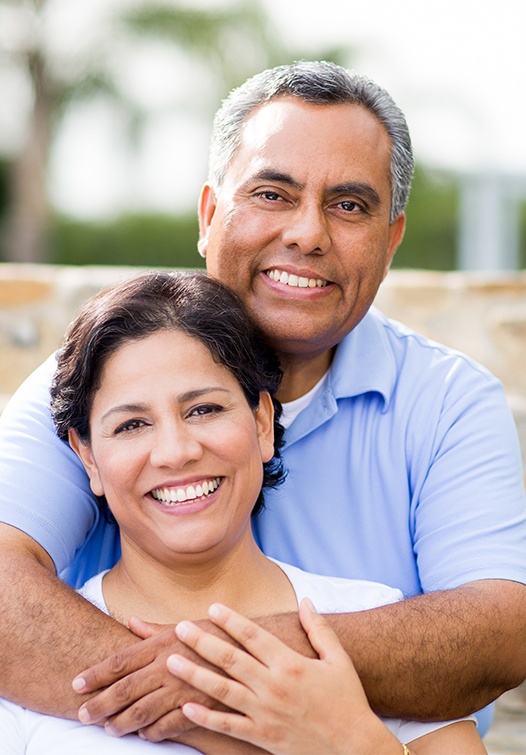 Replace Missing Teeth – Fort Worth, TX
Custom-Made
Tooth Replacement
If you have one or more missing teeth, then you're probably well aware that this can affect much more than your ability to speak and chew. Gaps in your smile can severely lower your self-confidence, making even the most mundane social interactions a source of anxiety. If you're tired of working around the gaps, Dr. Kazmi is ready to provide a solution designed just for you. From bridges to dentures to state-of-the-art dental implants, he's able to replace any number of teeth so you can achieve a full and healthy smile that will last for a lifetime to come.
Why Choose Westcliff Family Dentistry to Replace Missing Teeth?
Start-to-Finish Implant Dentistry
Warm, Friendly, & Highly-Skilled Team
Partnered with the Best Dental Labs in Ft. Worth
What Happens if I Do Nothing?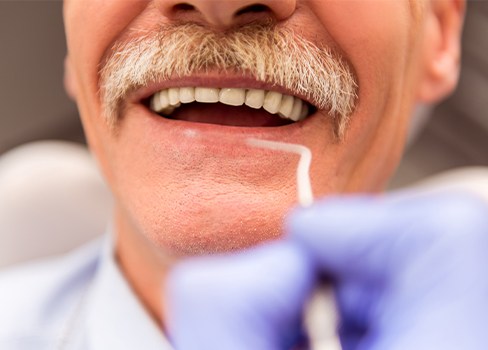 While ignoring a missing tooth might seem like the most budget-friendly option, this can lead to serious consequences for both your wallet as well as your oral health. Even a single space in the smile can affect the stability of an entire row of teeth, causing them to shift and misalign. The exposed gum tissue is also more likely to develop an infection, which can cause even more tooth loss down the line. In order to avoid these problems as well as having to pay to fix them, the smartest approach is always to replace any teeth as soon as possible.
Dental Bridges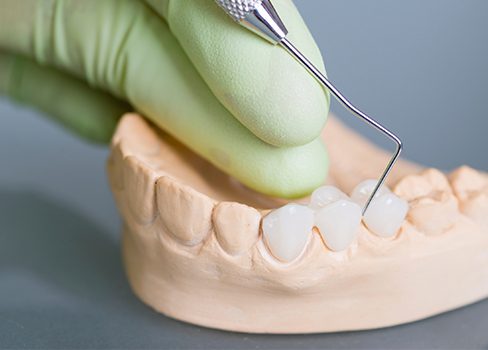 Dental bridges get their name from the fact that they're used to literally bridge the gap left by one or more missing teeth in a row. Dental crowns placed on either side of the space serve as anchors for the prosthetic, ensuring it stays secure within the mouth. Our bridges are very stable and can stand up to everyday chewing forces, plus they are designed to look natural to help a patient recover their original appearance as well.
Dentures & Partial Dentures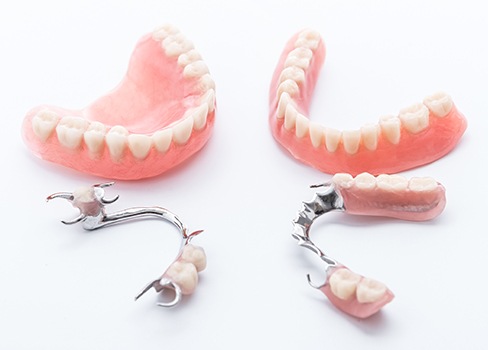 With the right denture, a patient can replace several missing teeth all at once, dramatically improving their oral function while also giving them a smile they're proud to show off. We can provide patients with partial dentures designed to fit seamlessly between any remaining teeth, or we can place a full denture directly on the gums to bring back an entire arch. Our removable dentures fit comfortably and are easy to maintain, but for patients who want the most security possible, we also provide implant-retained prosthetics as well.
Dental Implants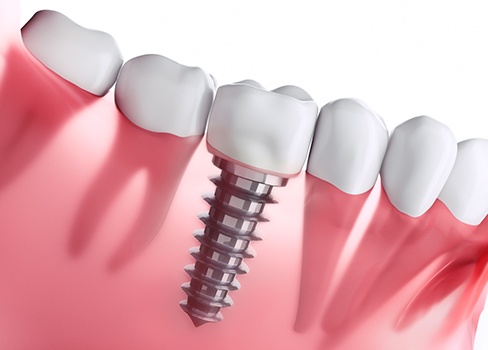 Dental implants go beyond all other tooth replacements by bringing back the root of a tooth in addition to the crown. A small titanium post is placed into the jawbone, and this provides support for the new teeth. Thanks to this foundation, patients are able to eat whatever they like and can trust their restoration to stay in place for decades to come. And, with Dr. Kazmi, patients can have the entire implant procedure completed in one convenient location to help them rebuild their smile in the quickest and most convenient way possible.