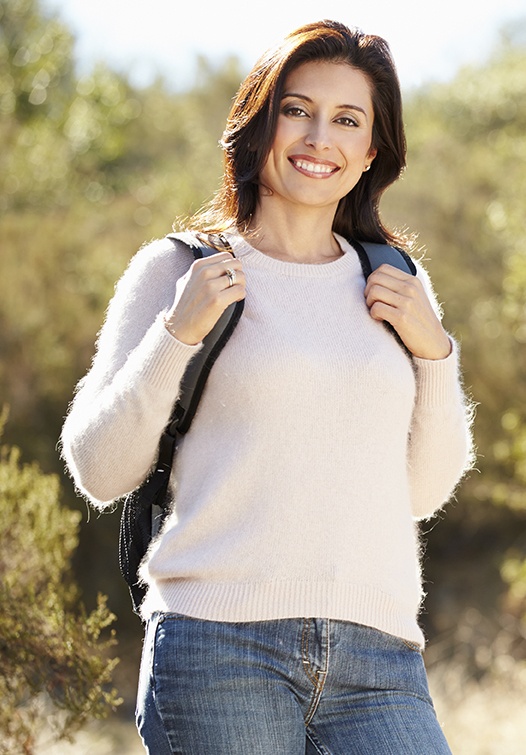 Dental Implants – Fort Worth, TX
Get Your Original
Smile Back
While our practice isn't able to turn back time to prevent someone's tooth loss, dental implants enable us to do the next best thing. These prosthetics resemble natural teeth in every way possible, offering a level of aesthetics, durability, and reliability beyond every other treatment. Dr. Kazmi can use this state-of-the-art prosthetic to replace any number of teeth for a lifetime, so whether you're missing a single tooth or are in need of a full denture, you can trust you'll walk out of our office with a strong, attractive smile you'll enjoy for many years to come. To learn more about implants and schedule an in-person consultation, contact us today.
Why Choose Westcliff Family Dentistry for Dental Implants?
Implant Placement & Restoration Performed in the Same Office
State-of-the-Art Technology Delivers Beautiful Results & Comfortable Experiences
We Accept PPO Insurance, Medicaid, & CHIP
Benefits of Dental Implants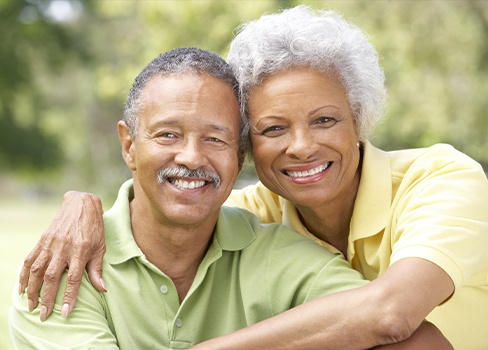 Why are dental implants so special? Because they replace the root of a tooth as well as the crown. A small titanium post is positioned within the jawbone in the space left by a missing tooth, and this is topped with a custom-made crown, bridge, or denture. This puts implants in a class of their own when it comes to:
Security: Implanted-teeth never slip or shift out of place because they are held within thick bone just like real teeth.
Aesthetics: Because implants sit within the gum line just like natural teeth and are topped with porcelain restorations, they're able to dramatically boost a patient's confidence by helping them recover their complete smile.
Bone Preservation: Today, dental implants are the only tooth replacement option proven to stop and even reverse the jawbone loss that occurs after tooth loss.
Longevity: With minimal maintenance, dental implants have been shown to last for decades, multiple times longer than traditional bridges or dentures.
Indications for Dental Implants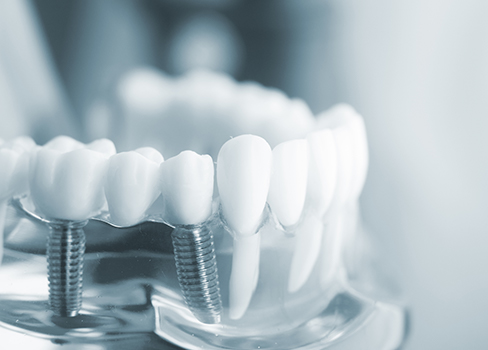 Would dental implants be right for you? If you have a relatively healthy mouth and a jawbone strong enough to support the new roots, you may be a good candidate. After confirming this with an exam, Dr. Kazmi can help you restore your smile in the following ways:

Missing One Tooth
A single implant root can be attached to a porcelain crown using a connector called an abutment. This can all be placed between two remaining teeth without them needing to be altered or adjusted, unlike with a traditional bridge that requires any nearby dental structure to be shaved down.

Missing Multiple Teeth
A small number of implant roots can serve as the base of a bridge or partial denture. Compared to regular ones, implant-retained bridges and dentures have a more stable fit, last longer, and feature a more lifelike appearance as well.

Missing All of Your Teeth
If you have a denture that is constantly moving around in your mouth and preventing you from eating what you want, just four to six implants can fix that for life. These can be attached to a full denture that will always stay in place, plus it will enable you to have a much stronger bite.

Mini Dental Implants
Many patients lack the bone density in their jaw to support traditional implants, but mini dental implants can be placed into thin bone and provide a rock-solid foundation for a new denture. Thanks to their reduced size and easy installation, even patients with longstanding tooth loss can now benefit from implants.
Start to Finish Convenience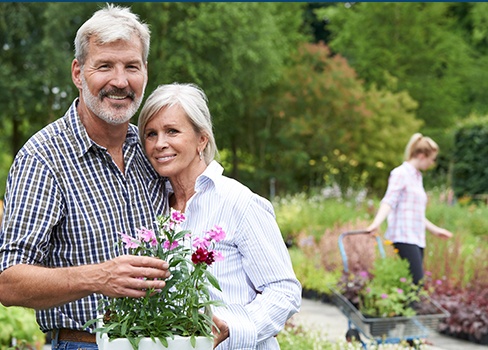 Dental implant roots first have to be placed into the jawbone with a minor surgery, and once a patient's mouth has healed, they're topped with brand new restorations. At most other dental practices, these steps would be spread out across multiple offices and doctors, but at Westcliff Family Dentistry, Dr. Kazmi is able to provide everything you need himself. From your first consultation all the way until you walk out with your renewed smile, he'll be by your side to ensure your implant process is as smooth and stress-free as possible.
Understanding the Cost of Dental Implants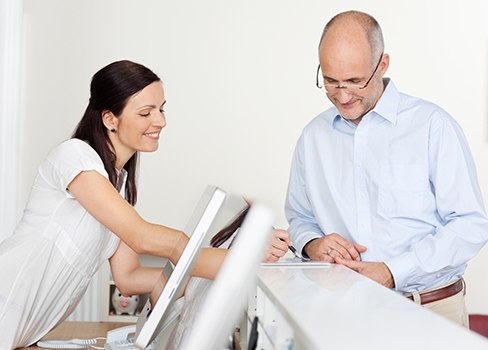 Because dental implants are so versatile and able to help patients with varying degrees of tooth loss, no two procedures are exactly the same, meaning the cost is always different from person to person. We can give you a solid estimate of what you'll be expected to pay for implants when you come to see us for an in-person consultation. Despite their higher initial cost compared to traditional bridges and dentures, implants are an investment that can be trusted to last for decades. Overwhelmingly, patients are able to save untold thousands on periodic maintenance compared to regular prosthetics that have to be replaced every five to seven years on average.